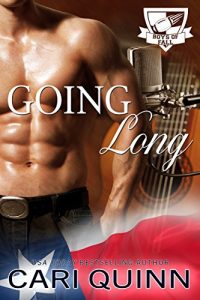 Steam: Steam Level 4
This time, he'll need to hit all the right notes to win the woman he's always loved…
Wade Bennett is used to coming in second to his seemingly perfect older brother. In high school, Colt was a star linebacker while Wade was the punter, an important job without all of the glory. When Charlene Martinez—the only girl Wade ever truly wanted—fell for Colt, Wade decided to take his chances with music and went on the road. Leaving behind his family, his best friend, Rafe, and Charlene, who had feelings for Wade she never allowed herself to feel.
Years in Nashville quickly hardened the dreamy guy who just wanted to sing and hang out with his dog, Melody. His success has given him more than enough money, even if he knows he'll never be able to compete with his hometown hero big brother. But after Coach Carr's heart attack, Wade comes home to help the man who helped him make the decision to chase his dreams all those years ago.
Now Wade wants to chase a new dream in his old hometown, especially since Charlene is single again after divorcing Colt. And Wade is no longer a boy unwilling to fight for what—and who—he needs.
Get Going Long: Boys of Fall by Cari Quinn at Amazon
Have you read this book or another by this author? Tell us about it in the comments!