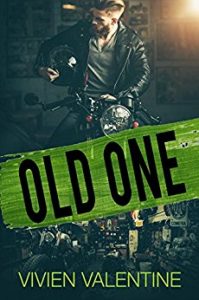 About The Old One:
She has a crush on a guy she can't have…
So she goes out with his son just to be closer to him.
I met Anthony outside their house, standing beside a black Audi. Oh my, he's going all out. And there I was, thinking he couldn't turn me off any more.
His father was there, too.
"Hey, Ethan!" I squeaked, totally ignoring my date standing ready to woo me with how much of a gentleman he is. Boy, if opening the door of your car got you any pussy, call me, I'll laugh at her.
"Oh, hey, Courtney." He said and tossed a small rag on the tank of his motorcycle.
"Oiling the old girl?" I wish you could oil me.
She can't help herself, but her 'Daddy' refuses her.
Will she be able to get over the rejection?
Buy the book, and follow the author on social media:
Buy the Book On Amazon.
Visit the Twitter page.