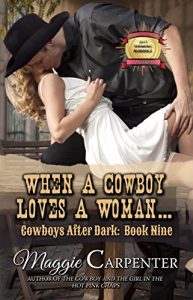 Steam: Steam Level 5
Bridget Cooper cannot believe what she's hearing. Caden Price, the cowboy who broke her heart, the cowboy she saw with another woman, the cowboy she has run away from, is the trainer who supplies horses to the dude ranch where she's now working. The celebrity retreat is six hours from her home, and she took the job to get away from him.
Caden is just as furious with Bridget as Bridget is with him. She never gave him the chance to explain what she saw. He is determined to make her listen, and there's more he wants to share with her. Before she took off he was on the verge of introducing her to his decadent desires, and he aches to show her the exotic pleasures he has to offer.
But there are dangers lurking in the rocky hills above the isolated, extravagant refuge.
This award-winning love story will keep you hooked to the very last page. Take a trip to a luxury horse resort and lose yourself in the romance, suspense and intrigue, click the link today.
Publisher's Note: When A Cowboy Loves A Woman includes sexual scenes and spankings. If such material offends you, please don't buy this book.
Get When A Cowboy Loves A Woman (Cowboys After Dark Book 9) by Maggie Carpenter at Amazon
Have you read this book or another by this author? Tell us about it in the comments!